Fine Wool Digital Print Wholesaler In Delhi
Fine Wool Digital Print Wholesaler In Delhi
<span style="font-family: Arial, Helvetica, sans-serif; font-size: 14px; text-align: justify;">Flaunt style and shine in each occasion with a gorgeous variety of Fine Wool Digital Print Shawls. Our array of Fine Wool Digital Print is designed from high qulaity wool sourced from the prime vendors of the market. The range is ideally designed by experts and professionals to grace up the persona and looks of the wearer in winters. The variety is designed in diverse striking colors and designs to enhance the beauty of the wearer. Our collection is ideal to make you look beautiful at every occasion and with different attire. From traditional to modern dressing, the range is sure to enhance the beauty of the wearer. You can drape it with jeans, suits as well as skirts to add elegance and style to your personality. With supreme warmth and comfort, the variety keeps you comfortable every time you wear it.</span>
Established in 1972 , G M SHAWLS PVT. LTD. has made a name for itself in the list of top suppliers of Shawls ,Rugs & Mats in India. The supplier company is located in New Delhi, Delhi and is one of the leading sellers of listed products. G M SHAWLS PVT. LTD. is listed in Trade India's list of verified sellers offering supreme quality of Wool Kani Shawl ,Kashmiri Shawls etc. Buy Shawls ,Rugs & Mats in bulk from us for the best quality products and service.
G M SHAWLS PVT LTD
Address: K/28, Central Market, Alankar Road, Lajpat Nagar-II, New Delhi, Delhi, 110024, India, New Delhi, India
Mr. Sheikh Feroze
Easy set-up
Free Forever
Secure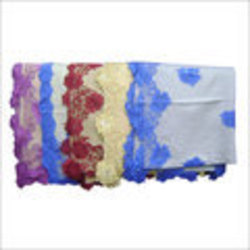 Contact Information
Address: K/28, Central Market, Alankar Road, Lajpat Nagar-II, New Delhi, Delhi, 110024, India, New Delhi, India
---
---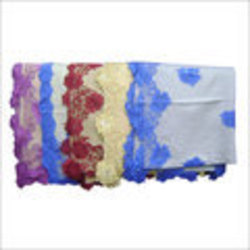 <span style="font-family: Arial, Helvetica, sans-serif; font-size: 14px; text-align: justify;">Flaunt style and shine in each occasion with a gorgeous variety of Fine Wool Digital Print Shawls. Our array of Fine Wool Digital Print is designed from high qulaity wool sourced from the prime vendors of the market. The range is ideally designed by experts and professionals to grace up the persona and looks of the wearer in winters. The variety is designed in diverse striking colors and designs to enhance the beauty of the wearer. Our collection is ideal to make you look beautiful at every occasion and with different attire. From traditional to modern dressing, the range is sure to enhance the beauty of the wearer. You can drape it with jeans, suits as well as skirts to add elegance and style to your personality. With supreme warmth and comfort, the variety keeps you comfortable every time you wear it.</span>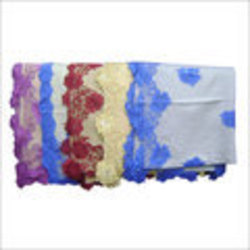 Quality is of paramount important to us as the quality of yarns and other inputs used are very carefully chosen keeping in mind the prevailing moods in the market. We take care of dyeing because it is the most important thing in preparing a fabric, therefore, we use azo-free and in matching colors to suit the tastes of the users. A group of skilled designers keep innovating under the guidance of promoters of the company for novel and distinguishable patterns of designs, The designs, colors patterns are splendid blend of traditional and modern art. We are committed to our client's specifications and understand the very fact that people can't compromise on quality, if not price. We are committed to manufacture and market quality fabric products to all customers in global market. We follow best practices in supply chain and logistics to get the best raw materials, fulfilling the end customer requirements on time and with best quality products. Moreover, strict quality norms are practiced like fabric defect test, fabric tensile test, color fastness test, needle detection test, etc. We are focused on TQM (Total Quality Management) and upgrade our processes to ensure regular improving in quality, processes and products. The different levels of our organization have a common and shared mindset of quality consciousness. The topmost senior level people down to the operators in order to achieve continuous improvement.